SOME LESSONS FROM THE PAST
Dear Students:
Marks should not matter as much as they unfortunately do. I know I was potentially capable. However, I managed only average marks till Class X. I had no real strategy on how to study for an examination and did as most other students do during their revision time like devoting most of my revision time on subjects and topics that were difficult for me, paying little attention to those subjects and topics I was good at. The only guidance I had from others was work hard and focus on your weaknesses.
Regardless, I quickly realised three things:
To get into a university of my choice, I had to do well in my A Levels,and,
The results in the UK Board examinations would be determining for a long time to come.
Not only would others gauge me by how I do in these examinations, but my own estimation of my capability and self-confidence may somewhat depend upon it.
The A-Levels in England are, much like the ISC or CBSE Board examinations, conducted at the national level. Unfortunately, the Peterborough Technical College was not well-known for its academic results. Yet, I had to rely upon myself to study as I could not afford tuition. To save money, I bicycled to school every day including those terribly rainy and snowy days. I also had to cook my own meals, wash and iron clothes and clean my own living quarters. Very often, I also needed to do odd jobs that included working on the weekends at the local Boots The Chemists, cleaning homes, or tutoring other students. It was a great way to learn many new things, especially dignity of labour and a little bit of humility!
My added responsibilities made me stronger and made my resolve stronger. I knew I had to do more than the ordinary. I was studying not to please others but to build a future for myself. So far away from my family, I knew that no one would readily come to my rescue or cajole me into action if I did not put in my best.
MARKS DO MATTER
I was also aware that I was not the brightest kid on the block! I had surmised by this time that my only passport to success was in fact smart work (not just hard work) as I had to use my time judicially to manage both studies and other tasks that just had to be done.

It is not the differences in our intelligence that determine our success but rather the differences in the level of our honest diligence combined with our strategy, the magic potion that makes studying sensible, smart work, not just hard work.

Even with a lot of hard work, success is not possible if you continue to do things the way you have always done before. It has obviously not produced the results you have wanted. Despite your hard work, you wonder why you are not doing much better that you are clearly capable of. You feel discouraged.
I was motivated by my determination to succeed. Just as it was for me then, it is the chance for you now to show that you can succeed through determination and smart work. In fact, you can come out well ahead of your present expectations!

If life is a journey, you are at the starting point at any point in time. Today can be the beginning of a new future. You are the master of your own new destiny.
INTELLIGENCE IS SECONDARY
Most successful people are ordinary people who thought the impossible possible. The word impossible exists only in the dictionary of fools. You must tell yourself–"I'm possible!"
There is nothing you cannot accomplish even if you think you are of average or less than average intelligence and don't consider yourself to be a genius. You are only as good as your honest level of diligence and your smart planning, strategy and ability to see beyond the present and think the impossible possible. Your attitude is all you need to succeed in the Boards and in life. The students who are at the head of your classes are most likely not geniuses. They have good study strategies, believe they can be ahead of their classes, and are propelled from within to excel. These are all issues related to attitude and not to intelligence.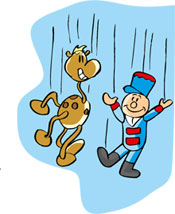 When you have an in-built desire to excel, no one can stop you and no one on earth can motivate you more than you yourself. The praise of others does not propel you forward. Neither does their lack of faith in you deter you from doing more. You are your own gauge, the mastermind of your own future. You are motivated to do your best.
Though there were many distractions, I did not allow others to influence me in negative ways, nor away from my goals. Throughout the two years at the Peterborough Technical College, I was focused on one goal–academic development. I often made plans and study strategies, analysed my own learning style and took lessons from the experience of others. Taking an analytical view of my studies was important in formulating smart ways to study.
I did not simply wait for the teachers to teach me, nor did I let my homework and other daily routines gobble up all my time. Though I attended classes and went through the mill of the daily events and chores, I did my own planning and ran my own sideshow towards preparing for the Boards. Throughout these two years, I often sought help of my classmates and teachers whom I consulted on concepts that were unclear or difficult for me.
YOUR DESIRE TO EXCEL MATTERS
Once the course work was complete, I made it an important part of my forward-looking revision strategy to review past papers. This involved going through past ten years' papers with great seriousness.

It was also very helpful to team up with four other students who also wanted to review past papers with me. Working together with other students turned out to be a real boon and I highly recommend this to any exam taker, providing these others are as serious as you are about your results and do not distract you away from your work.

By having worked for several months on past papers, I did not feel last minute anxiety. I reviewed almost daily essential formulae and facts, especially since I was not so good at memorizing. I would read the facts at night and review these same facts first thing in the morning.
In going through the past papers, some of my observations were:
I would sometimes answer what was not being asked (incorrectly reading or interpreting a question). In a real examination, this would be a terrible way to lose marks and valuable time!
I was taking longer on some questions, and if I did not practice similar questions for speed, I would lose marks in other parts of the paper.
I got to know which question types I found easy and which ones I found difficult. In an actual examination, this would allow me to choose which questions to answer first and which ones to avoid in case choice was allowed.
Working backwards from the answers was a powerful learning technique by itself.
I realised that time was the most valuable resource I had for work or rest, but that there was simply no time to daydream, watch TV, compare with others, and worse still, worry.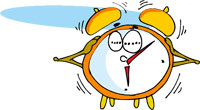 YOUR STRATEGY IS YOUR SMART WORK
You must be wondering how I fared in the final examinations. Well, I managed to get all straight A's (above 90%) in my Advanced Level subjects. The Peterborough Technical College (PTC) had its best ever results with 5 students from this college getting grade A's in all their subjects. What is most interesting is that all of these five students who topped the charts at PTC were from my own study group who had solved past papers together. The success for this relatively unknown PTC was so noteworthy that it was mentioned in the local newspaper along with our names!
For me, it meant I could choose a university of my choice. Thereafter, I was able to get into Cambridge University on three separate scholarships –Trinity College Scholarship, The Cambridge Commonwealth Trust Scholarship, and The Overseas Student Award. This meant that I was able to pay for all the costs of living and studying at Cambridge, maintain a car and even save for travel to India, Canada and the US!
There were other small but significant tricks I had learned along the way that made my study and revision process SMART and not just HARD work. I am sharing these here with you in this document.
There are no quick fixes in life or in exams and no short cuts to hard work. If you have the determination and if you choose to work both smart and hard, you deserve to do well.
Best wishes,
Sunita Gandhi
NO SHORTCUTS TO SUCCESS